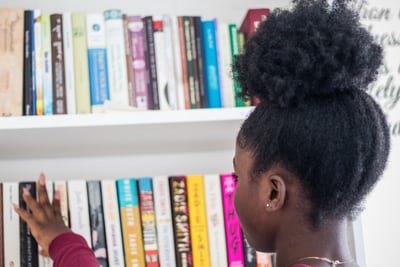 Exposing your children to the rich diversity of life enables them to become more compassionate and empathetic individuals. In fact, studies have shown that the introduction of diversity into young children's lives has a profound impact on the way they interact with their peers. Students come from a variety of backgrounds and cultures and they deserve literature reflective of that.
Let's take a look at some children's books that champion diversity and inclusion.
1. Skin Like Mine by LaTashia M. Perry (ages 1-12)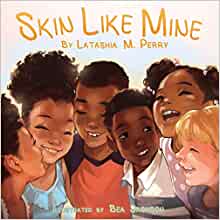 A young girl explores the shade range of her peers, learning how it makes them all 'one of a kind.' They discover how to be proud of the skin they're in— and that it's what's on the inside that counts.
2. All Are Welcome By Alexandra Penfold and Suzanne Kaufman (ages 3+)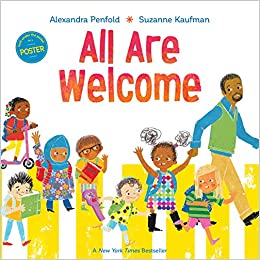 Walk alongside a group of students as they grow and learn from each other's cultures and traditions. In this school, all are welcome—no matter what.
3. The Name Jar by Yangsook Choi (ages 3-7)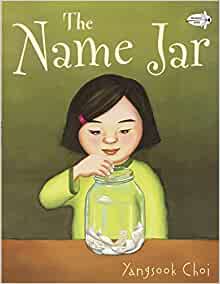 Unhei moves to the U.S. only to be teased about the pronunciation of her name. Her peers put names in a jar to decide what she should go by instead. In the end, she decides to stick with her real name, learning valuable lessons about bullying and self-acceptance.
4. We're Different, We're the Same (Sesame Street) By Bobbi Kates (ages 3-7)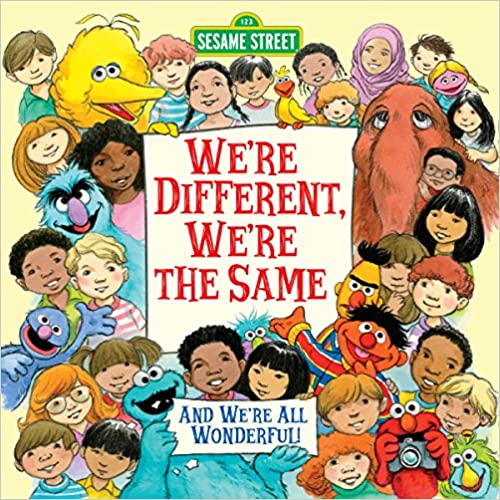 Elmo and his Sesame Street friends teach us that even though people look different on the outside, we have so much in common on the inside. Everyone has hopes, wishes, and dreams just like you.
5. I'm Like You, You're Like Me / Yo soy como tú, tú eres como yo by Cindy Gainer (ages 3-8)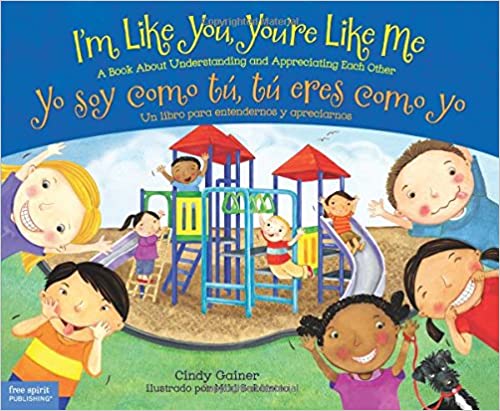 Children in this English-Spanish book learn about the diversity of their friends—different hair, different families, and even different bodies. They find beauty in the differences that make them unique and appreciate the ways they're the same.
6. Always Anjali by Sheetal Sheth (ages 3-9)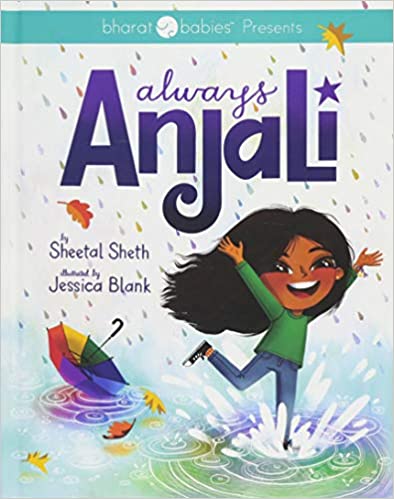 Anjali is excited to get a personalized license plate for her bike with her friends, until she realizes they don't make one with her name. Her friends tease her about it, but her parents teach her how to have pride in her name and celebrate differences.
7. Mufaro's Beautiful Daughters by John Steptoe (ages 4+)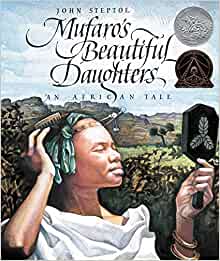 This illustrated African folktale tells the story of a king's search for a queen. He invites the most worthy and beautiful women in the land to uncover their true personalities. This Cinderella-esque story introduces children to Zimbabwean culture and the importance of inner beauty.
8. One Love by Cedella Marley and Bob Marley (ages 4+)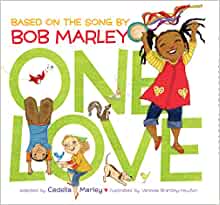 Adapted from Bob Marley's beloved song, this book follows the journey of one girl who decides to change her neighborhood for the better. Her community learns how amazing they can be when they work together in love.
9. El Perro con Sombrero: A Bilingual Doggy Tale by Derek Taylor Kent (ages 4-7)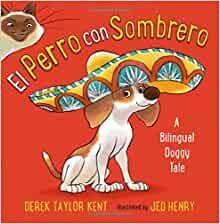 Pepe becomes famous for his glorious sombrero, but he soon learns that all the fame in the world can't fill the hole in his heart. This English-Spanish book illustrates the importance of connection as you travel through Pepe's different emotions.
10. Hair Love by Matthew A. Cherry and Vashti Harrison (ages 4-8)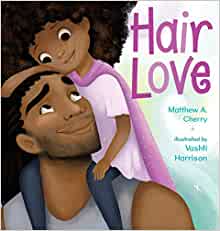 The book that inspired the Academy Award-winning short film tells the story of a dad learning to do his daughter's hair. When Zuri's mom does her hair, she has a rush of self-confidence, and now it's dad's turn. This story celebrates natural hair and father-daughter love.
11. The Colors of Us by Karen Katz (ages 4-8)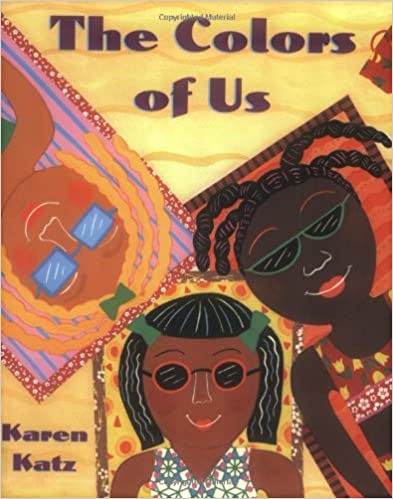 Lena starts to create a portrait of herself with brown paint. Then, on a neighborhood walk with her mom, she learns that there is more than one shade of brown skin. Lena discovers the beauty in our differences and in our similarities that connect us.
12. The Proudest Blue: A Story of a Hijab and a Family by Ibtihaj Muhammad and S. K. Ali (ages 4-8)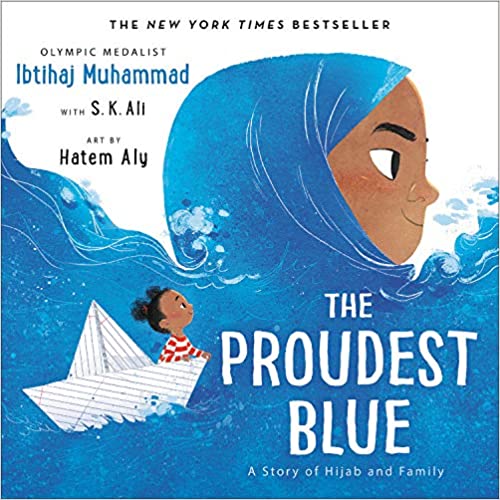 Faizah starts her new school year excited about her older sister Asiya's first day of hijab. She's met with the harsh reality of how not everyone sees the beauty in Asiya's hijab. The girls learn how to deal with bullying and cultivate strength.
13. Where Are You From by Jaime Kim (ages 4-8)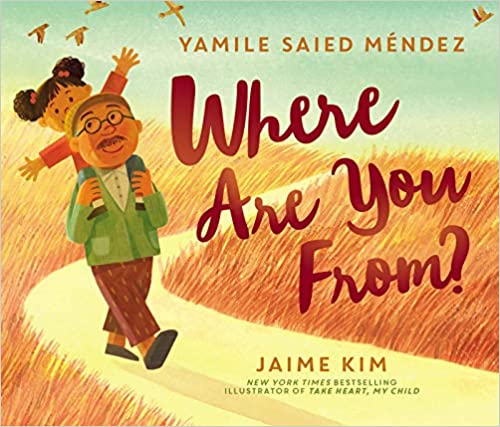 At school, a young girl's peers persistently ask her where she's really from. Unsure how to answer, she turns to her Abuelo who poetically paints the story of their family's heritage. She learns about multiculturalism, exploring her identity, and how to have pride in her cultural heritage.
14. Can I Touch Your Hair? Poems of Race, Mistakes, and Friendship by Irene Latham and Charles Waters (ages 5-8)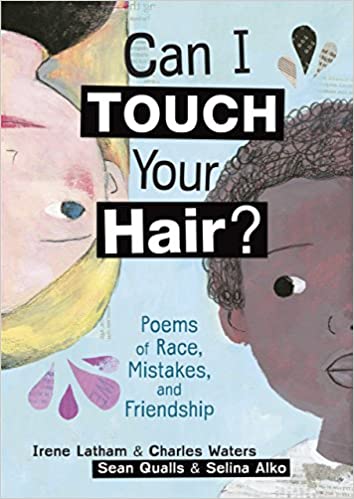 Paired together for their school poetry project, Irene and Charles explore their racial experiences. Initially, the poem they create reflects their differences but they soon realize they have much more in common than meets the eye. Together, they learn to resolve misunderstandings and how to listen and ask questions.
15. The Other Side by Jacqueline Woodson and E. B. Lewis (ages 5-8)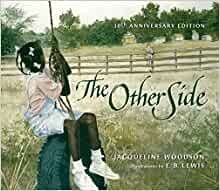 Clover and Annie are forbidden to talk to each other by their families— as a fence separates the black and white sides of town. Against their parents' and society's wishes, the two ignite a friendship. This book beautifully explores racism, prejudice, and cross-cultural friendship.