Before you can give kindness to others, you first have to give it to yourself.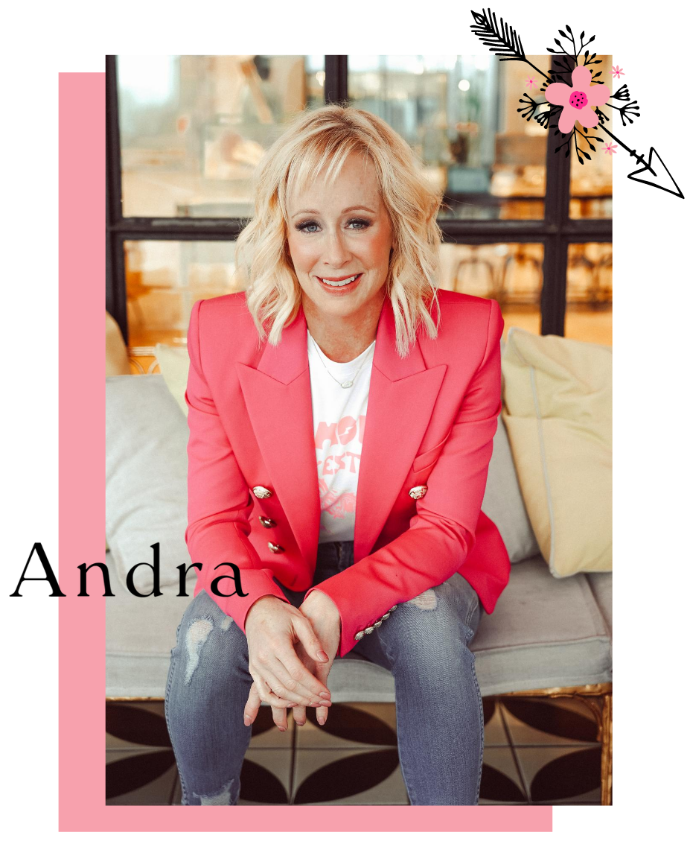 You know how critical your physical health is. And I'm sure you keep up with your mental health, too. But, wait: "emotional health?" What's that?
Back in 2014, I didn't know what emotional health was, either. I was a mom and an artist, but then...something happened.
One of those shocking events that changes your life forever.
Out of the ashes came a new life mission. Today, I'm honored to be on a journey with hundreds of thousands of people, one that goes to the beating heart of human connection.
Cause Artist named me among 30 Nonprofit Founders That Will Impact the World
My band's first music video, featuring my nonprofit's "Magic Mirror," went viral and landed us on "Good Morning America"
I'm the co-author of the I AM ENOUGH Journal published by Erin Condren
I won Austin Woman's Way Business Award for Social Impact
I serve on the Advisory Board of Baylor Scott & White Health & the Board of the Grammy Museum
In 2015, I was a cover girl for my hometown magazine, Austin Woman Magazine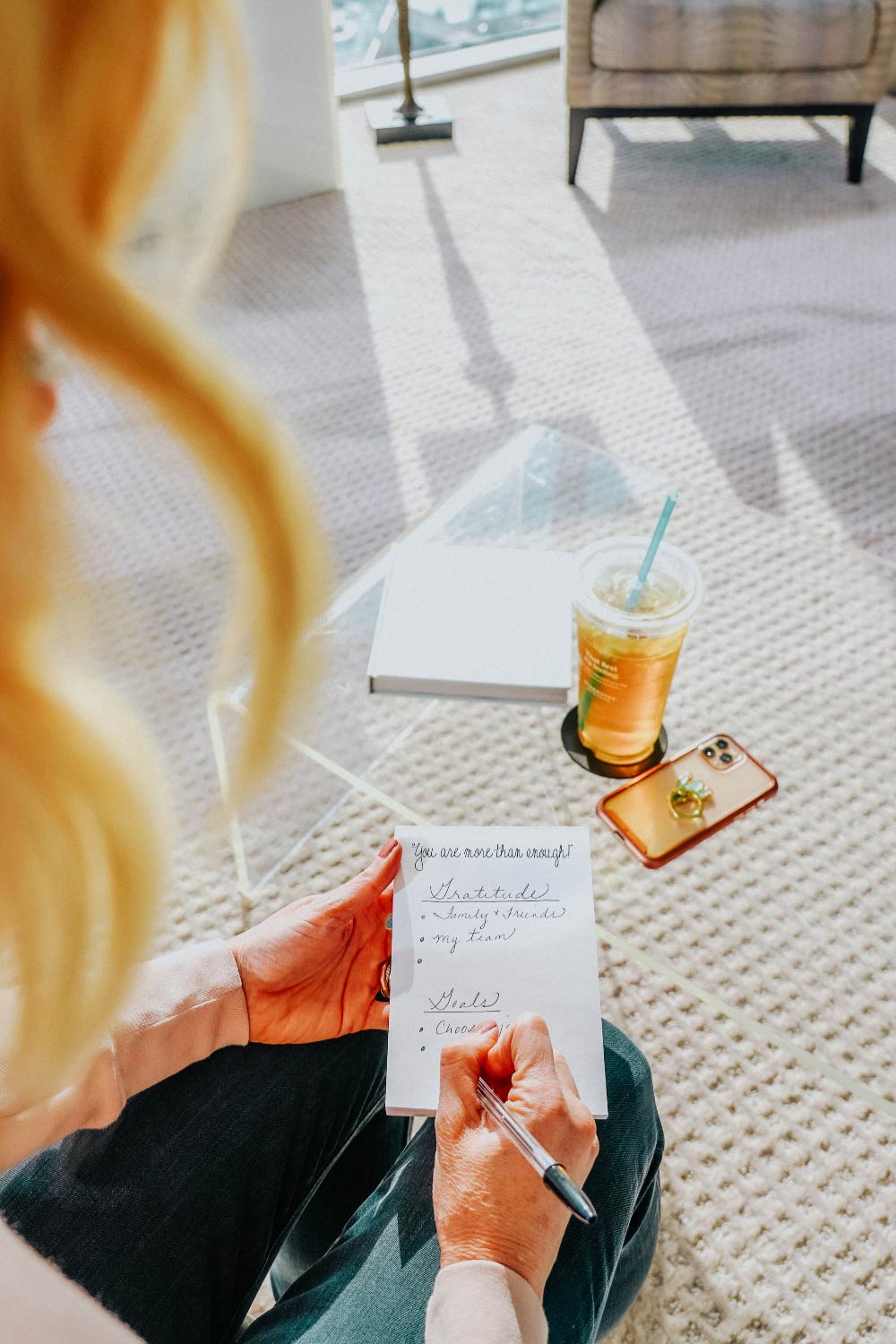 My Story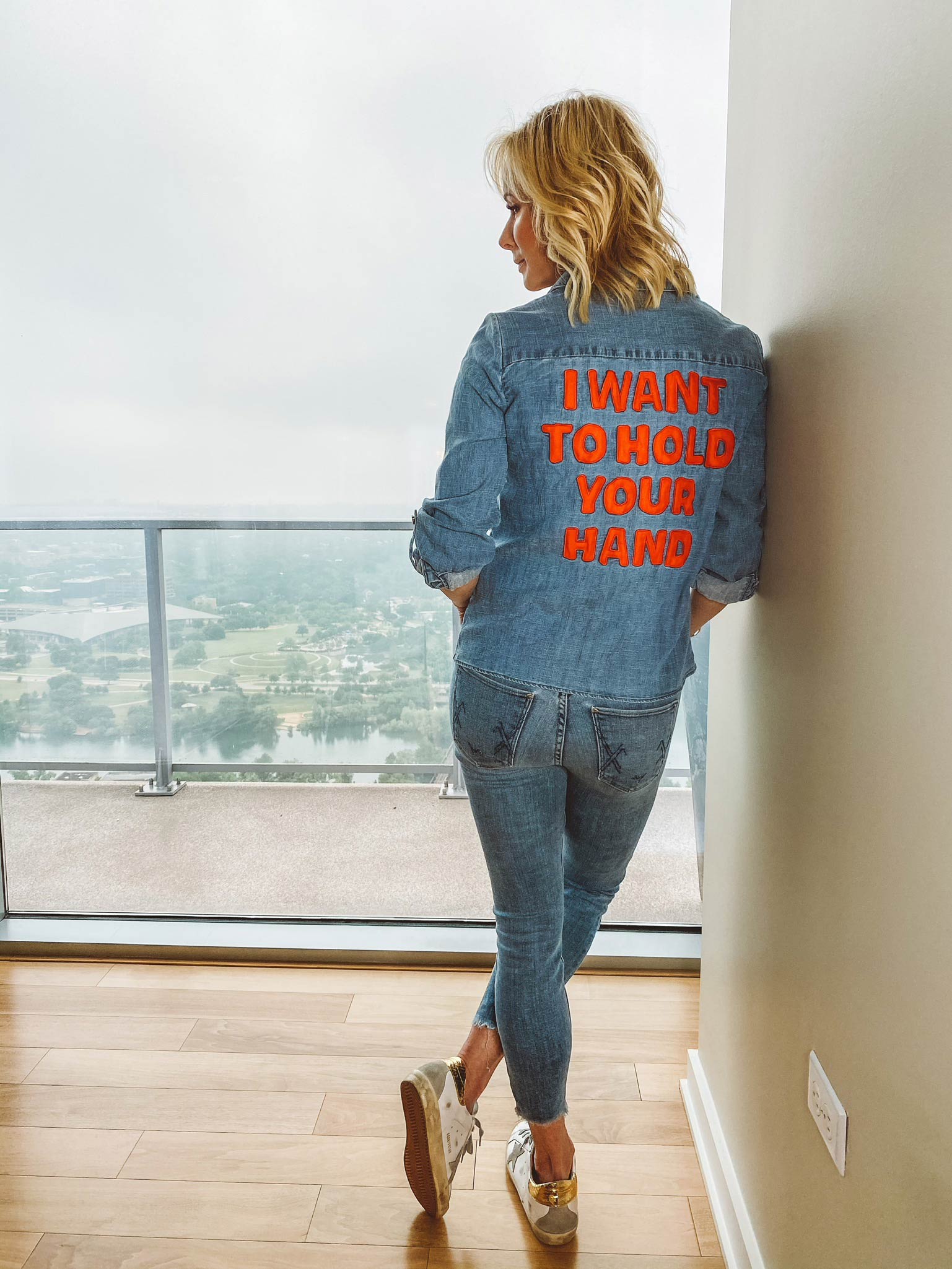 1973: Amanda is born! I mean, Sandra is born. Wait, what's your name again? I spend my childhood in Victoria, Texas explaining to folks how to pronounce my name. Sigh.
1992: My student council advisor takes me to meet Ann Richards. I'm absolutely starstruck.
1996: I graduate college and enter the workforce! (As a sharply-dressed aerobics instructor.)
2005: Marry the love of my life.
2006: An angel is born: my first daughter.
2008: Another angel joins us: her sister!
2008: I pick up a pair of drumsticks for the first time, and start a cover band with a group of friends.
2013: Launched a new project, The Mrs, to write original music.
2014: We write and release our first single, "Enough," and for the music video we have an idea. What if the mirror we look at everyday told us something radically different than the critical voice we usually hear? We invent a Magic Mirror and surprise 12 people in two days with the video shoot. (Then we got the real surprise: random people stop and talk with it.)
2014: (one week later): The video releases. We go viral! Good Morning America Calls, so does The Queen Latifah Show. Cue hair, makeup, panic.
2014: We tour around the country with our Magic Mirror (Frank Erwin Center! Mall of America! Top of the Rock in NYC!). It shows me a fascinating portal between art and emotional health.
2015: Tragedy strikes, and it strikes close to home. To help us process our feelings, my girls and I create a "feelings journal" in my apartment.
2015: I take a Xeroxed stack of the journals to my daughter's school, ask the principal if they could be passed out at her classroom. He asks for copies for the whole campus. Then 4 more campuses. Lightbulb moment: I need to create a nonprofit. [Easier said than done!]
2015: Enlisting the help of teachers, curriculum writers, and emotional health experts, The Kindness Campaign is born. We launch our pilot program in 5 schools.
2016: It grows to serve 50 schools.
2017: The Kindness Campaign is in over 80 schools, reaching over 40,000 students.
2018: I give my first keynote. It's super easy! (HAHAHAHAHA just kidding.)
2019: AMC Theatres runs a national PSA for The Kindness Campaign during back-to-school season.
2020: Launch a podcast, launch a blog, and commit to living life to the fullest - every. Single. Day.
Kind words for me and TKC:
"I wanted to thank you again for your partnership last week with our inaugural event, Writing on the Walls. We are so fortunate to have amazing partners and your support is why our weeklong series of mural paintings, events and activations were a huge success."
-Molly Alexander, Downtown Austin Alliance Foundation
Press that's featured me: